Our road to success starts with you.
Hub Group strives for ongoing excellence for our customers and ourselves–and every employee is an integral part of that journey. Our collaborative culture and commitment to nurture talent yields an employee experience that is second to none. At Hub Group, you have an opportunity to join a well-established company constantly growing and evolving to stay on top.
We offer competitive compensation and empower our associates to discover new approaches, develop innovative customer solutions, lead highly motivated teams and make decisions in a collaborative and fun environment. In turn, we reward our top talent for their efforts and provide mentorship and career advancement training to keep our employees — and our company — moving forward.
Open Positions
Interested in a career with Hub Group? View our open positions, and apply today.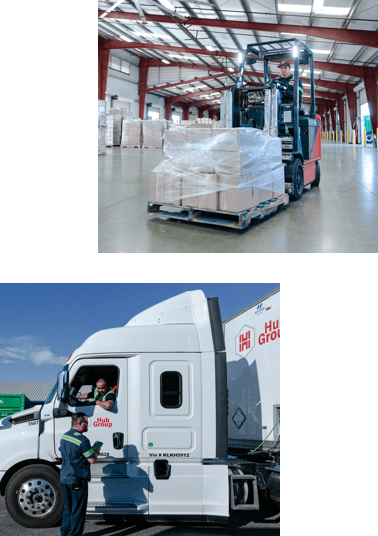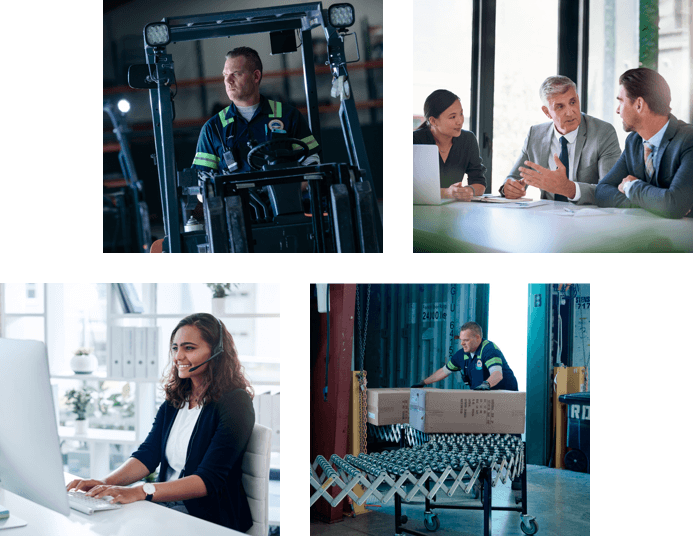 Why work at Hub Group?
Growth
With our commitment to invest in the talent of our people and new technology, we're leading the way in evolving the transportation and logistics industry.
Social responsibility
Hub Group is a sustainability leader that invests in those that embody what we value as a company, both through our own green initiatives and charitable work like #CauseContainer.
Career pathing
Hub Group offers opportunities and experience along with defined paths for career advancement, built on a strong track record of promoting from within.
A culture built on industry innovation, support and growth
Since Hub Group's inception, we've been dedicated to providing a workplace culture that recognizes and rewards employees, and makes them feel at home. From competitive compensation and benefits, to opportunities to give back, we're forging the way ahead with you.
Corporate Social Responsibility
Altruism is at the heart of who we are. We are in the fourth year of our innovative cause campaign, #Cause Container, and currently support multiple fundraising events to give back to our communities.
Hub Groups also takes great pride in our modern global headquarters that is LEED certified and been featured in Crain's "Chicago's Coolest Offices."
Become a Hub Group company driver
As part of the Hub Group team, you'll benefit from competitive wages, state-of-the-art equipment and round-the-clock support. Learn more about becoming a company driver today.
View Hub Group's locations
We've come a long way since our origins outside Chicago, with locations around North America that support our efforts to streamline and optimize supply chain logistics.