Consolidation & Fulfillment
Lay the foundation for a superior supply chain while lowering costs.
Hub Group leverages our advanced technology and flexible network of providers to deliver consolidation and warehousing services that perfectly suit your business needs.
Not only are we the nation's leading formalized consolidation services provider, our proven warehousing and cross dock solutions help you gain a competitive marketplace advantage by streamlining your entire network at the most cost-effective rates.
Whether you're looking to consolidate your next shipment or simply need space to hold your inventory, our network of providers create a solid framework for your supply chain. Our facilities provide millions of square feet of capacity in state-of-the-art buildings — each with 24-hour coverage to regions across the U.S.
Hub Group's consolidation and fulfillment solutions are flexible and secure, and help you uncover cost savings while increasing the efficacy and efficiency of your supply chain.
Consolidation and fulfillment solutions that deliver more than capacity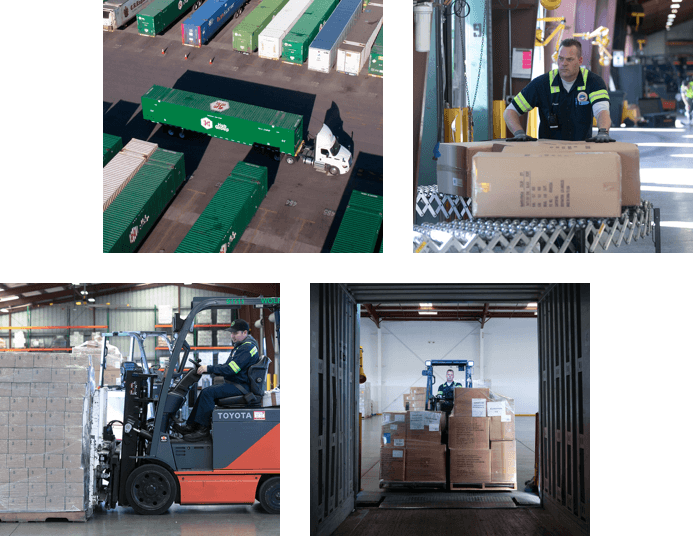 Benefits of Hub Group consolidation & fulfillment services
From industry certifications to round-the-clock monitoring, our consolidation and warehousing solutions help balance your inventory and shipping requirements — no matter the industry you serve.
Retail Consolidation
Improve service levels, optimize outbound shipments and reduce costs with our formalized freight consolidation programs for the nation's leading retailers.
Cross dock
Our dynamic network, multimodal solutions and advanced technology equip us to optimize your received freight for the most cost-efficient outbounds the industry has to offer.
Strategic network
With over 6 million square feet of capacity in state-of-the-art buildings, our flexible network of providers are ready to meet your expanding needs.
Explore consolidation & fulfillment solution insights 
Industries we serve