Intermodal Transportation
Intermodal transportation solutions that enrich your supply chain.
An influx of inbound and outbound shipping requirements calls for a scalable shipping strategy. Hub Group's intermodal transportation takes the guesswork out of moving your freight around North America — with personal attention to your unique business requirements.
Grounded in over 50 years of expertise, we craft solutions that change the way your supply chain moves, tapping into a coast-to-coast drayage network that boasts nearly 4,000 drivers in 29 terminals, and longstanding relationships with nearly every Class-I railroad.
We give you access to the industry's largest, most flexible pool of 53′ capacity, backed by our own 50,000 assets. By leveraging an advanced, innovative technology suite that delivers granular insights and 24/7 shipment visibility, our intermodal transportation team ensures your cargo reaches its final destination in a safe and timely manner.
The connected intermodal provider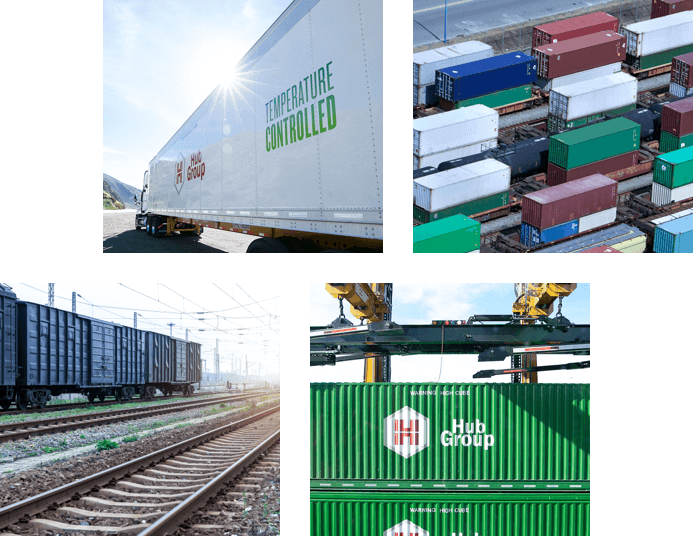 Benefits of Hub Group intermodal transportation solutions
We move beyond service standards to continuously deliver exceptional intermodal transportation solutions. Our unique capabilities, industry-leading flexibility, access to assets and service offerings give us a distinct competitive advantage.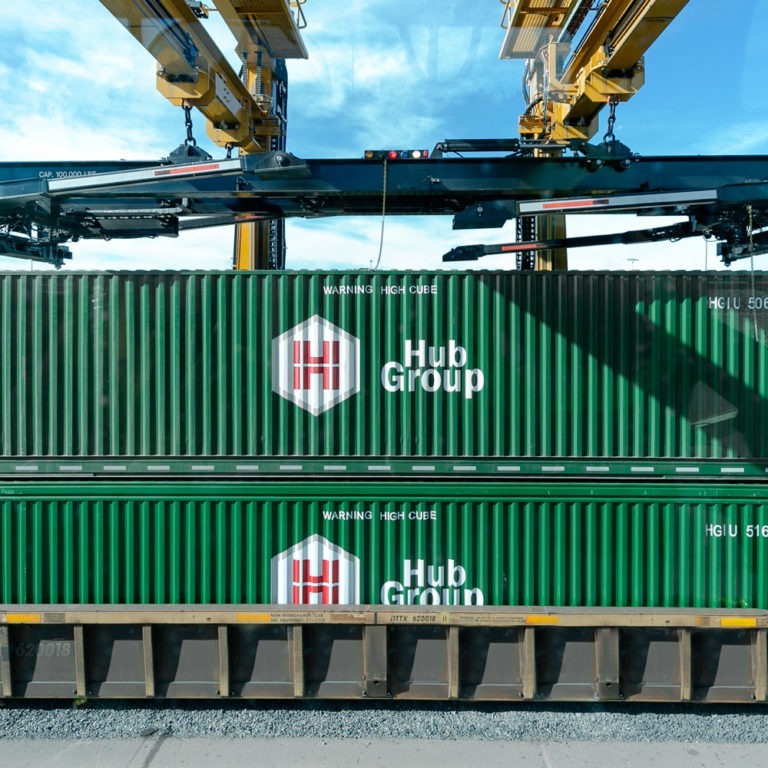 Expansive transportation network
With over 50,000 containers, access to over 95,000 rail-owned assets across North America and one of the world's largest third-party drayage networks, our service allows for added reliability and flexibility as we move your freight. 
Innovative technology
Hub Group harnesses everything from real-time shipping updates to AI-backed insights and up-to-the-minute security information to provide a 360-degree view into the status and movement of your freight.
Cost-effective solutions
Our logistics services model is designed to move and transfer cargo quickly, reducing and controlling operating costs.
Explore related intermodal insights
Industries we serve
Learn more about joining our team of nearly 4,000 drivers.
From interactive applications to top-of-the-line equipment, our drivers experience a wide array of benefits when they get behind the wheel. Learn more today.